Radiators – engine cooling
At your Flauraud auto parts dealership, find a large selection of radiators and a range of engine coolers, available in stock by ordering in your Flauraud store or via Mecasystems.
The blocked or scaled engine, or a heat imbalance from one side of the engine to the other can be the causes of an overheated engine. It is very difficult to detect these faults, which is why it is important to regularly bleed the radiator and to replace the cooling liquid, every 2 years on average. Despite that, certain symptoms can be visible, liquid traces on the floor mat, excessive condensation on the windscreen or an unusual smell in the passenger compartment can arise from a problem with the radiator. It could also be that the radiator shows leaks, which need replacing. Leaks can be seen in a test, white stains appear when cooling liquid evaporates. Changing radiator can also happen after a shock, when the radiator is at the front of the vehicle, often being the first damaged area.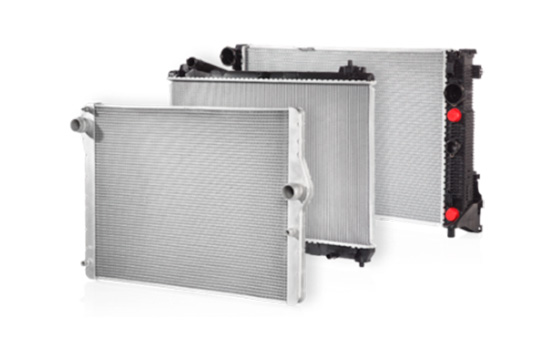 At Flauraud, find a complete range of radiators, cooling liquid and parts for cooling which will enable you to carry out work on all types of vehicle. To place an order, connect to or create your account on Mecasystems.
Discover Flauraud's latests news.
Express delivery
Ultra-fast delivery! Your items will be with you between 2h and 24h after you place your order.