Accessory belts - optimal synchronisation
The accessory belt is essential for the engine to work properly.
Some drivers don't realise the accessory belt is just as important as the timing belt. Take the battery as an example: powered by the accessory belt, its operation can be slowed down as a result of the rubber being too worn. As you know, the battery powers many other aspects of the car. So a belt in good condition facilitates the electrical power supply of various parts of the car. In addition, the accessory belt may break with wear and result in the breakdown of the timing belt, which would cause greater damage still – complete engine shutdown or irreversible damage to the top engine.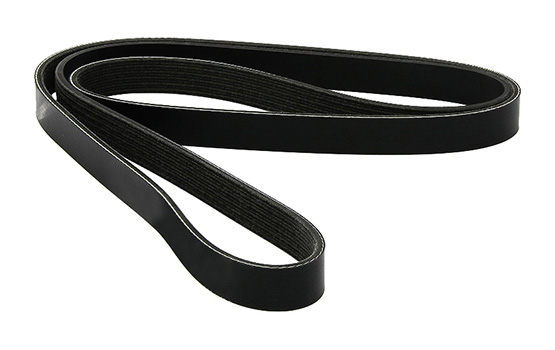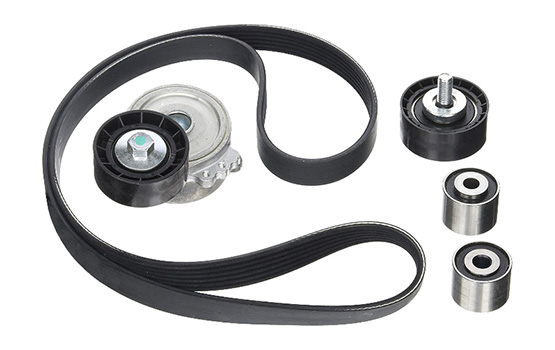 For the sake of your clients, remember to check the belts when their vehicle is at your garage. To avoid these problems, symptoms may be identified beforehand but are very hard to detect: small cracks, missing ribs, noises. It's advisable to change the accessory belt every 60,000 km or every four years for older vehicles and every 100,000 km on average or every six years for newer vehicles. Replacing the accessory belt means that the water pump must also be changed.
 Flauraud, a distributor of automotive parts, offers various types of belts: with manual tensioning pulley or with automatic tension. Accessory belts resistant to various foreign bodies such as dust, oil, and braking or cooling fluids, as well as resistant to a range of temperatures – especially high temperatures generated by the heat of the engine. You'll also find flexible and fully adjustable accessory belts. Choose the ones you need from among the biggest brands of automotive suppliers.
To view our entire range, go to Mecasystems and order your accessory belts.
Discover Flauraud's latests news.
Express delivery
Ultra-fast delivery! Your items will be with you between 2h and 24h after you place your order.