XPR PRO - The new brand of bodywork accessories
Discover XPR PRO, your new go-to brand for bodywork accessories designed by Flauraud.
XPR PRO offers a personal, bespoke service, managing users' orders and keeping them up to date thanks to the work of our dedicated technical team. XPR PRO offers quality products, tested and approved by Flauraud's Bodywork Technical Advisors, all at a competitive price.
For its launch, XPR PRO's service consists of a condensed, efficient selection of products essential to everyday bodywork maintenance. The range is set to grow in future to respond even more effectively to your needs.
Why choose XPR PRO ?
New product exclusives, thanks to a range of "Made by Flauraud" consumables.
Products for day-to-day bodywork tasks – a simple, economic, quality service which complements the needs of today's panel beater.
Flauraud's Bodywork Technical Advisor's expertise and assistance – our team have validated all of the products offered in this new range.
What's in the offer?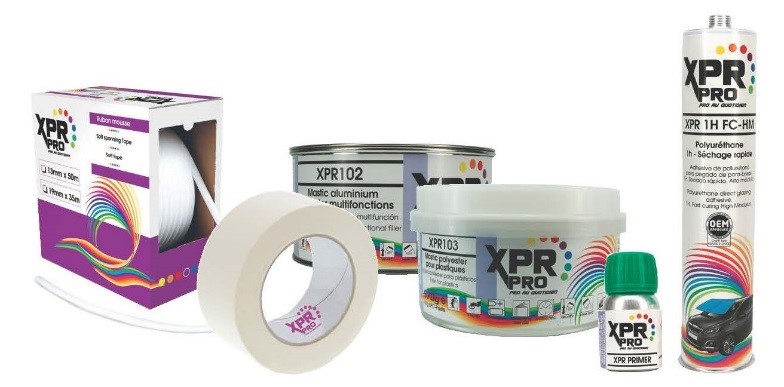 ABRASIVES
Sanding sheets
Sanding wheels
Soft Roll – pre-cut roller
Interface
MASKING
Masking ribbon
Masking mousse
Protective film + reel
4-in-1 vehicle protection kit
SURFACE PREPARATION
PAINT PREPARATION
Conical filters and distributors
Mixing palettes
BONDING AND GLAZING
Single-component 1H FC-HM
POLISHING
Polishing
Headlights Restoration
Discover the whole XPR PRO range or place an order on Mecasystems. Do you have any questions?
Don't hesitate to ask your Flauraud retailer!