AmPro
The AmPro brand offers more than 600 hand tools and a complete range of professional workshop accessories. Innovation, guaranteed quality, ergonomic design, safety and competitive pricing are the five values which AmPro prides itself on offering to its customers.
Your tool specialist
Are you an auto professional? Craftsperson? Industry professional? AmPro is well-aware of your professional, high-quality toolkit needs. AmPro's range is designed, crafted and made with professionals in mind.
It's for this reason that the brand chose the name AmPro, an acronym of "I Am Professional". It's in our DNA to offer only the best tools to industry professionals at the most competitive prices. AmPro places the quality of its products at the heart of all that it does, working hard to make them accessible to as many people as possible, all at a fair price. The proof of our ongoing research and development is evident through our ability to offer all of our products with a FULL GUARANTEE.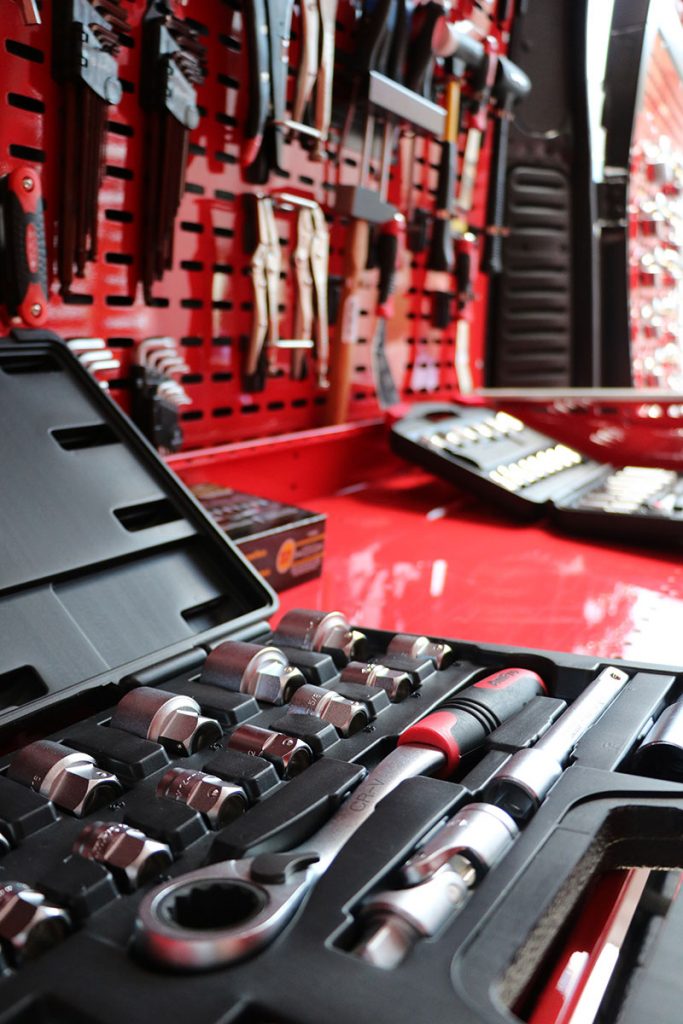 AmPro quality
You're not just after any tools, you're after the best. To make sure we only have the best products on the market, we want you to know that we put our heart and soul into the work we do. Since 1984, AmPro hasn't stopped developing its expertise exclusively in the professional tool market. Whether you work with cars or industrial goods, our specialised products are born from an industry know-how that responds to the exact everyday needs of the professionals we serve. That's why AmPro has a range of nearly 1,000 items, chosen with the sole aim of making the lives of professionals easier.
Aside from your productivity, it's also your workplace safety which AmPro aims to promote. That's why all our products are tested to the strictest conformity standards in order to guarantee their robustness, resistance, and, ultimately, your protection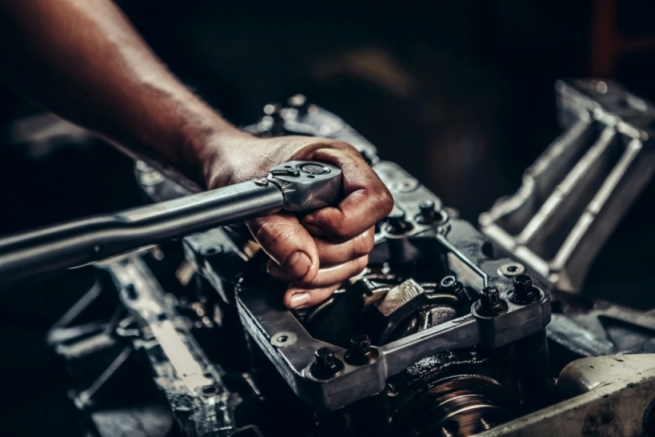 AmPro: quality at a fair price
We believe that every professional should have access to a quality set of tools in order to crack on with their work in the best conditions. Our philosophy is to offer you high-quality, professional kit at the most competitive prices.
We know that not all professionals have the same budget. Some equipment represents a huge investment for a company, but ultimately is essential to ensure efficient, smooth-flowing work on a daily basis. Our objective is to help you benefit from our competitively-priced tools which will hopefully accompany you in your everyday work for years to come, whether you're working on urgent, high-stake projects, or simply bigger picture tasks that contribute to your own success!
Innovation by AmPro
Innovation is a top priority for AmPro! The brand invests a lot of time and energy in researching new products so that we can help you reap the benefits of the latest technological developments in the tools market. Our objective is to listen to our customers and understand their needs to offer them the best solutions on the market.
It's not just a question of following the latest trends in the tool market, but more about getting ahead of the latest developments, whether they're normative or more specialised to our market, and to your varied sectors. As such, thanks to this foresight, we're able to design tools which respond to your future needs, and we will always be capable of offering the solution to any day-to-day problems you may encounter.
Are you a professional? Take a look at what AmPro has to offer online! Take a look at Mecasystems, the online catalogue.
The AmPro guarantee
Every AmPro tool user is entitled to a 100% customer satisfaction guarantee.
The AmPro guarantee is an integral part of our business ethic and the strong reputation of our hand tools. For this reason, all our products are tested to the highest, intensive usage conformity standards. We offer an unlimited warranty on all our AmPro hand tools and a one-year warranty on AmPro pneumatic tools, excluding cases of improper use or intentional damage. This guarantee operates on the basis of exchanging the defective product, or repairing the defective parts. The guarantee does not apply to consumables (cutters, cutter blades and drill bits), nor to storage products such as cases and toolboxes.
The range of AmPro products
AmPro offers you a range of nearly 1,000 professional tools. We've ensured that specialist tools are our speciality so that we can help you make the most of our expertise in the tool manufacturing field.
There are a number of specialisations which form part of our work. At AmPro, you'll find:
Workshop furniture, trolleys, toolboxes, accessories, units, organisers, etc. Everything you need to help organise and personalise your workshop to maximise comfort and enjoyment at work;
Toolboxes: Be ready to face any situation, wherever you are. Choose an AmPro toolbox which corresponds to your needs;
Ratchets, connectors and accessories: Choose your products as you need them, ranging from 1/4" to 1", for all industry areas, including small and large vehicles, industry, agriculture, arts and crafts, etc;
Auto tools: From basic to more specific pieces of kit for any vehicle work which you carry out;
Hand tools: Clamping, tightening, pliers, etc. A large selection to respond to all your needs;
IMPACT pneumatic tools: Power, robustness and precision;
Precision tightening: AmPro dynamometric keys allow for high-pressure tightening.
To find out more, take a look at our online catalogue and discover our entire product range!
Discover Flauraud's latests news.