Tooling Technical Consultant
Flauraud's tooling technical consultant travels all over France to provide you with advice and information about the AmPro range of professional tools.
The tooling technical consultant drives a truck that is fully equipped with Ampro equipment, providing you with an outstanding preview of what the brand has to offer and will happily demonstrate how effective and tough the products on offer actually are.
With a 100% Ampro external design, you can't miss it!
The Ampro guarantee is an integral part of the brand's commitments, and for this reason, all products undergo testing under extreme conditions and intensive use. That's why Ampro guarantees all its pneumatic tools for a year, as well as offering a lifetime guarantee on its hand tools!
Discuss it with our consultant to learn more or contact us! Would you like to learn more about the Ampro brand? If so, head for ampro.fr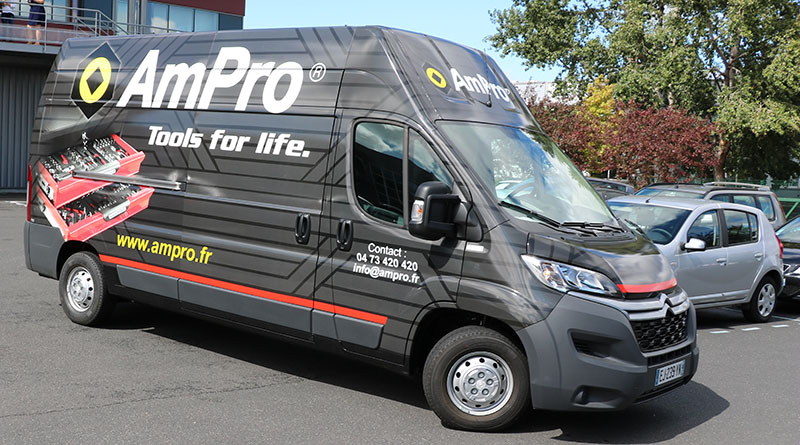 Discover Flauraud's latests news.
AmPro
Discover the AmPro range of professional tools! A selection of hand tools consisting of more than 600 product lines, including a complete range of tool trolleys for the workshop.