Bodywork Consumables
The largest brands of bodywork consumables are all available at Flauraud, so you can find everything you need work on the vehicles passing in your workshop.
Protective equipment (hands, body, respiratory, ears, eyes, feet, booths), abrasives (sanding, grinding, cleaning, cutting), preparation before painting (vehicle and surface protection, preparation for painting), repair and protection (bonding, windshield repair and composite/plastic materials, underbody protection, small equipment, aerosols, welding consumables, cutting tools, sealing), hygiene (cleaning and hand care, wipes, absorbents), polishing, washing – the Bodywork Consumables range at Flauraud, a distributor of automotive parts and accessories, will meet all your needs.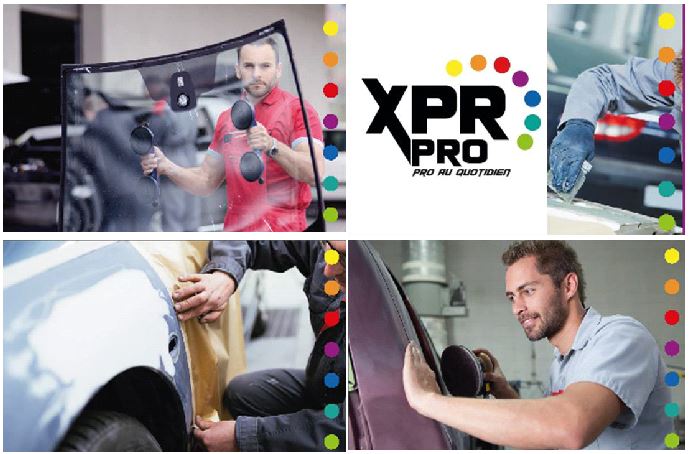 Also discover XPR PRO bodywork consumables, exclusive to Flauraud. Choosing XPR PRO means choosing local, easy order management, and innovations validated by our technical team. XPR PRO offers high quality products, tested and approved by Flauraud's Bodywork Technical Advisors, at an attractive price level.
To view the complete range, log in or create a Mecasystems account, the online catalogue for car professionals, and order today for express delivery within 24 hours.
Discover Flauraud's latests news.
XPR PRO
Learn more about the XPR Pro bodywork consumables: professional products for everyday use.